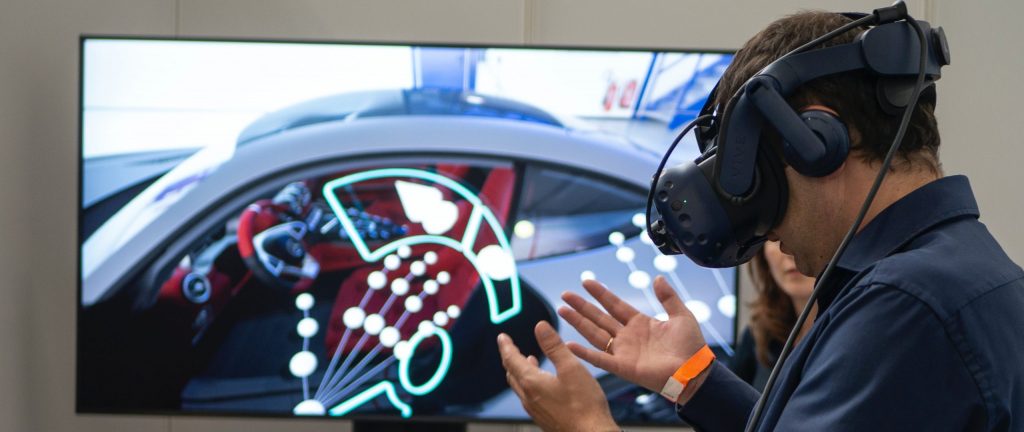 An ever-present problem, both for the industry and start-ups, is the uncertainty as to whether new products will work on the market or not. No matter if it is an everyday object, a machine or individual production processes. To find out, companies traditionally have to build prototypes, which take up a lot of resources, such as time and money.
The XR-Lab at the Institute for Product Development (IPEK) at the Karlsruhe Institute of Technology (KIT) is researching practical processes and methods for product development that can solve this problem in an XR (Extended Reality) environment. Extended Reality includes Augmented Reality (AR), Virtual Reality (VR) and Mixed Reality (MR). All terms are explained in detail here.
For VR testing, the XR-Lab already uses our Cross Connected software. This allows users in industrial engineering to experience 3D CAD models in real life and edit them with others, regardless of their location.
Here you can find different application possibilities, book a live demo or simply contact us!
You can also watch the corresponding video of the XR-Lab at KIT, as well as the KIT press release or the konstruktionspraxis press release.
Read more: Efficient and Ergonomic Planning of Work Lines in the Virtual World