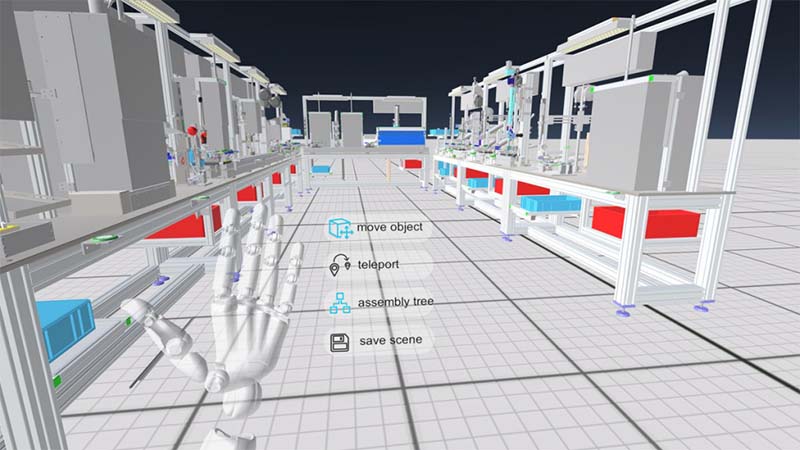 Volker Sieber, head of development at the mechanical engineering company Schnaithmann, is convinced: "Software determines the performance of a system, hardware will be sold in kilogram in the foreseeable future". This is certainly an exaggerated formulation, but it does indicate the trend: ever shorter product cycles in industrial engineering make simple operability and support for the customer in plant planning and subsequent maintenance a decisive factor purchase criteria.
How does a Virtual Reality tool affect the customer relationship?
Already in the planning phase, a customer of Schnaithmann can check his system under ergonomic aspects and for ease of maintenance. The customer can experience virtual prototypes on a holodeck "as in real". Schnaithmann uses the VR software Cross Connected from R3DT for this purpose. Based on Schnaithmann's CAD data, virtual planning of workstations and systems is possible. Work flow analyses, ergonomics studies or reach zones and collision checks are thus possible in virtual space. Industrial engineering is revolutionized in a customer-friendly way by virtual prototypes in R3DT's VR tool. If you want to learn more about virtual prototypes, please contact the R3DT service department. We will present our VR tool to you using your own 3D CAD data.